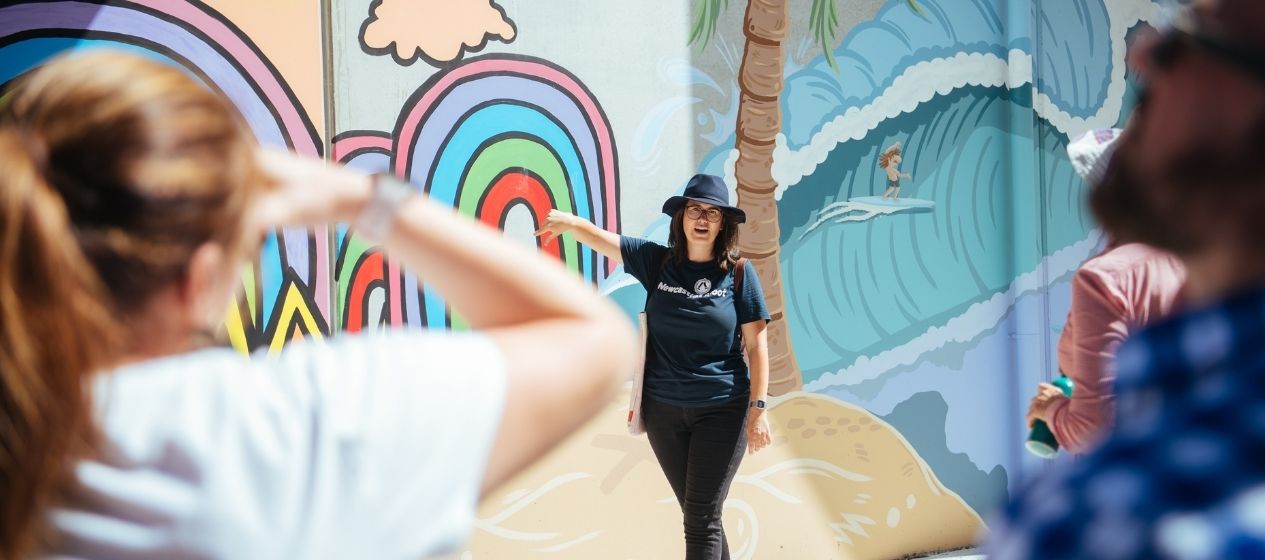 An art lovers' guide to Newcastle
---
Image above © Newcastle Afoot
Australia's coolest city by the sea has long nurtured and inspired generations of artists.
Jon Molvig, John Olsen and William Dobell are but a few renowned artists that hail from Newcastle. The much loved Margaret Olley also lived and painted here – claiming the Obelisk as her studio - while today contemporary artists James Drinkwater and Brett McMahon call Newy home.
Explore the city's creative roots with this art lover's guide to Newcastle.
Walk in the shoes of Newcastle artists
The Artist's City Way is a self-guided walking trail taking art lovers on a tour of Newcastle through the eyes of artists that have lived and created here.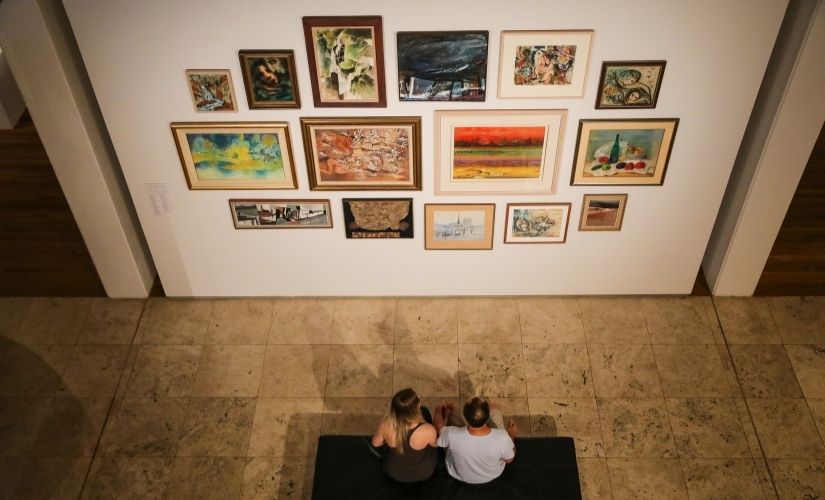 Visit galleries that have celebrated their work and view the extraordinary breadth of public art that populates the Newcastle landscape.
The walking tour starts at Obelisk Park, a favourite drawing spot of Newcastle's most revered adopted artist, Margaret Olley. It concludes at Newcastle Art Gallery where a five-tonne steel and fibreglass sculpture by Australia artist Brett Whiteley towers over the entrance.
Create your own masterpiece
Want to unleash your own inner artist?
Join a fun paint and sip class at Newcastle artist Mitch Revs Gallery. Professional artists guide participants through a fun step-by-step painting class involving singing, painting and sipping.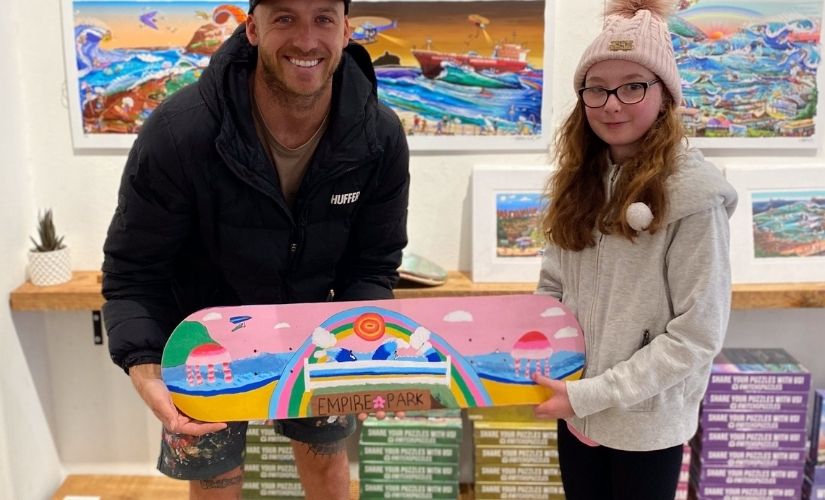 Hudson Street Hum, a short stroll from Hamilton Railway Station, also offers a wide choice of creative workshops ranging from portrait drawing, landscapes in water colour, moss embroidery and pyrography (wood burning).
Book in advance as classes fill up quickly!
Explore Newcastle's burgeoning street art
Newcastle is home to an ever expanding outdoor gallery of whimsical, edgy and old school street art. You'll find a tattooed girl holding a rose, a vintage inspired seaside scene while a wedding alter awaits Newcastle's most attractive couple.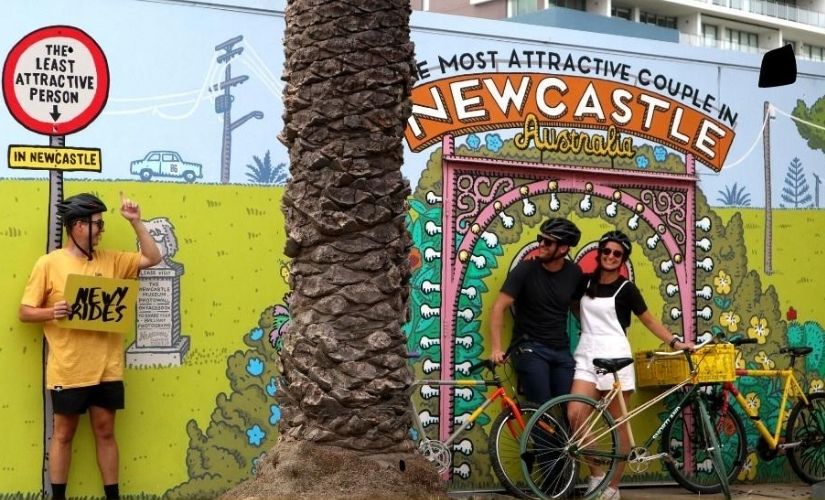 Livening up city walls are several stunning works from Newcastle's Big Picture Festival, featuring:
Artist Inari Meyers' striking large scale portrait can be found on a large wall between NUspace and University House on Auckland Street
Local mural artist Bronte Naylor's vintage inspired seaside scene 'Mirror Ocean' is found in Civic Square
Fintan Magee's awe inspiring large-scale 'Shadow' is found at Museum Park.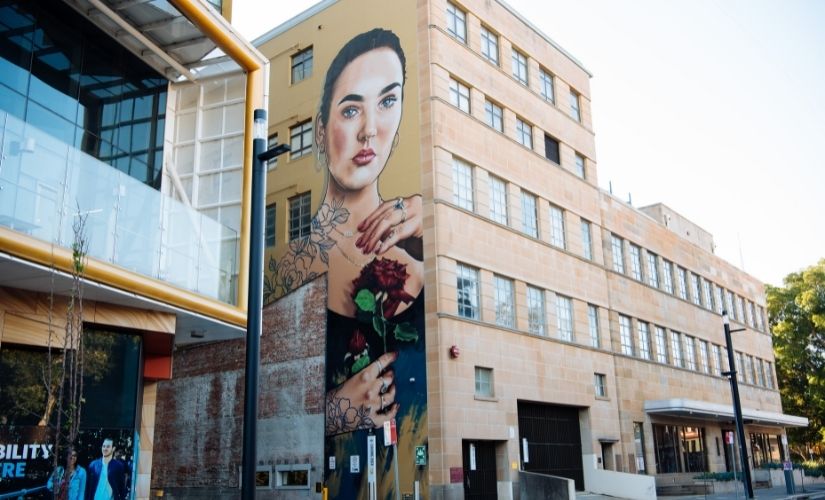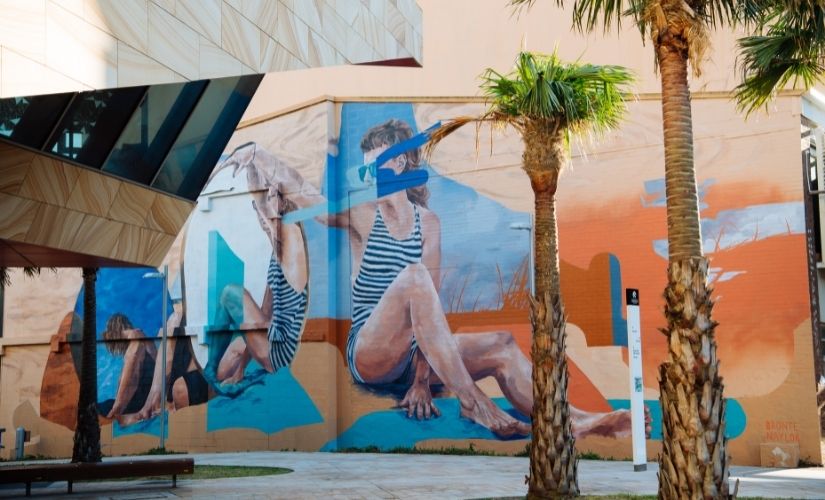 Insider tip: You can join Newcastle Afoot's new Newcastle Architecture, Street Art and Hidden Secrets Walk. Guided by Big Picture Fest organiser Becky Kiil the tour explores the city's most celebrated works.
See art at the old clanger
Once home to inmates, The Lock-Up is now an award-winning independent arts space showcasing local and contemporary Australian art.
Housed in one of Newcastle's most significant heritage buildings - complete with preserved padded cell and windowless exercise yard (shudder) - it operated as Newcastle Police Station from 1861 until 1982.
Inside its once austere walls you'll find art exhibitions, workshops, creative talks and more.
Insider tip: While there check out the perforated steel balustrade out the front which cleverly melds the building's new use with the story of its past.
Gallery hop
Spend a weekend gallery hopping.
Cooks Hill Gallery hosts regular exhibitions and showcases artworks from a stable of Australian artists, from contemporary to colonial.
Curve Gallery opposite the Lock-Up in the heart of the CBD offers a diverse range of solo and group exhibitions while in the west end you'll find contemporary and fine art at cstudios.
A boutique group of Australian artists are represented at Blackstone Gallery, artist collective SMAC Studio is in Tighes Hill while Newcastle Art Space (NAS) is a place where artists create, make and share.
Insider tip: Check out one of NAS's regular exhibitions or book in for one of its inspiring artist talks or workshops.
Admire NSW's second-largest art collection (currently CLOSED for upgrades)
Opened by Queen Elizabeth II, Newcastle Art Gallery is home to one of Australia's most significant public art collections.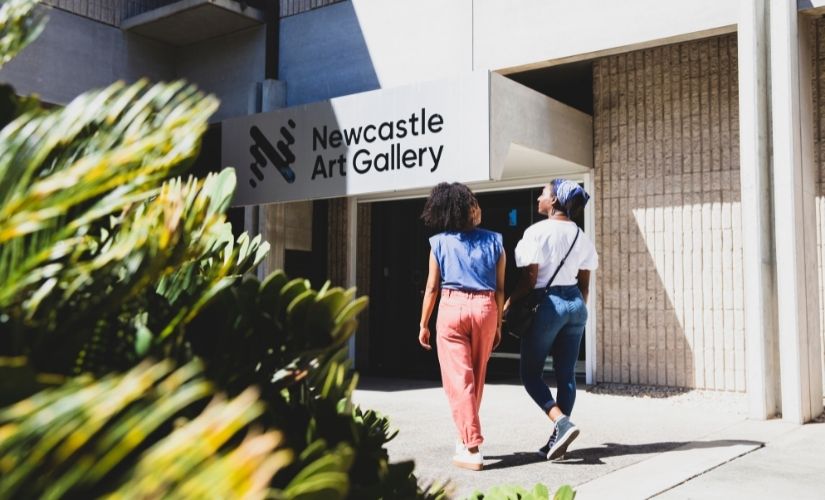 Housed in a 1970s geometric brutalist building, the 6,700-piece collection ranges from Australian art from colonial times to the present day, important indigenous work and paintings of early Newcastle by convict artist Joseph Lycett.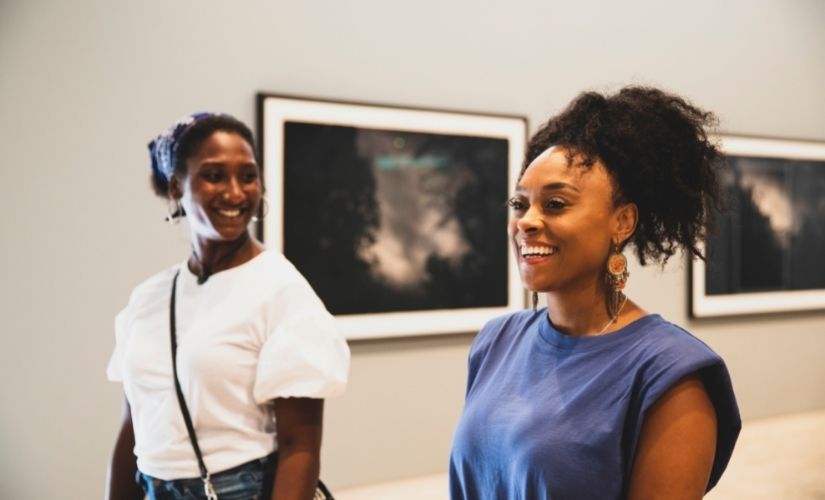 There's also works by Hans Heyson, Sidney Nolan, Patricia Piccinini and Newcastle born Jon Molvig, John Olsen and William Dobell - one of Australia's most celebrated painters.
Insider tip: Stroll to the corner of Bull and Corlette Streets Cooks Hill (now a café) to see Dobell's birth place.
*Take a virtual tour of Newcastle Art Gallery.